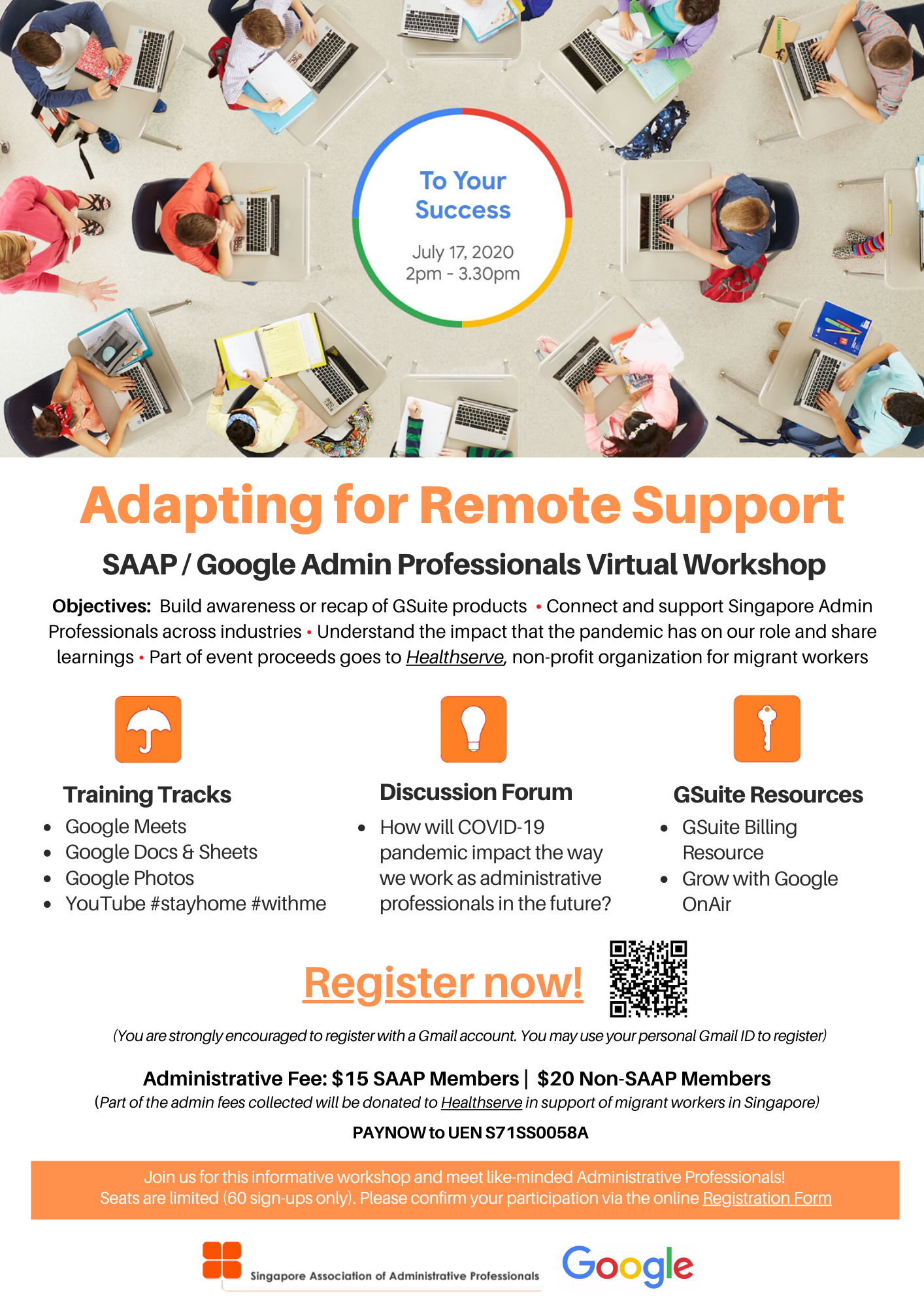 SAAP/Google Admin Professionals Virtual Workshop - Adapting for Remote Support, 17 July 2020
Join us for this informative workshop and meet like-minded Administrative Professionals!
> Understand the impact that the pandemic has on our administrative role and share learnings
> Connect and support Singapore Admin Professionals across industries
> Build awareness or recap of GSuite products
* Part of event proceeds goes to Healthserve, non-profit organization for migrant workers
Download flyer or contact our Secretariat at 63237523 for more details.
---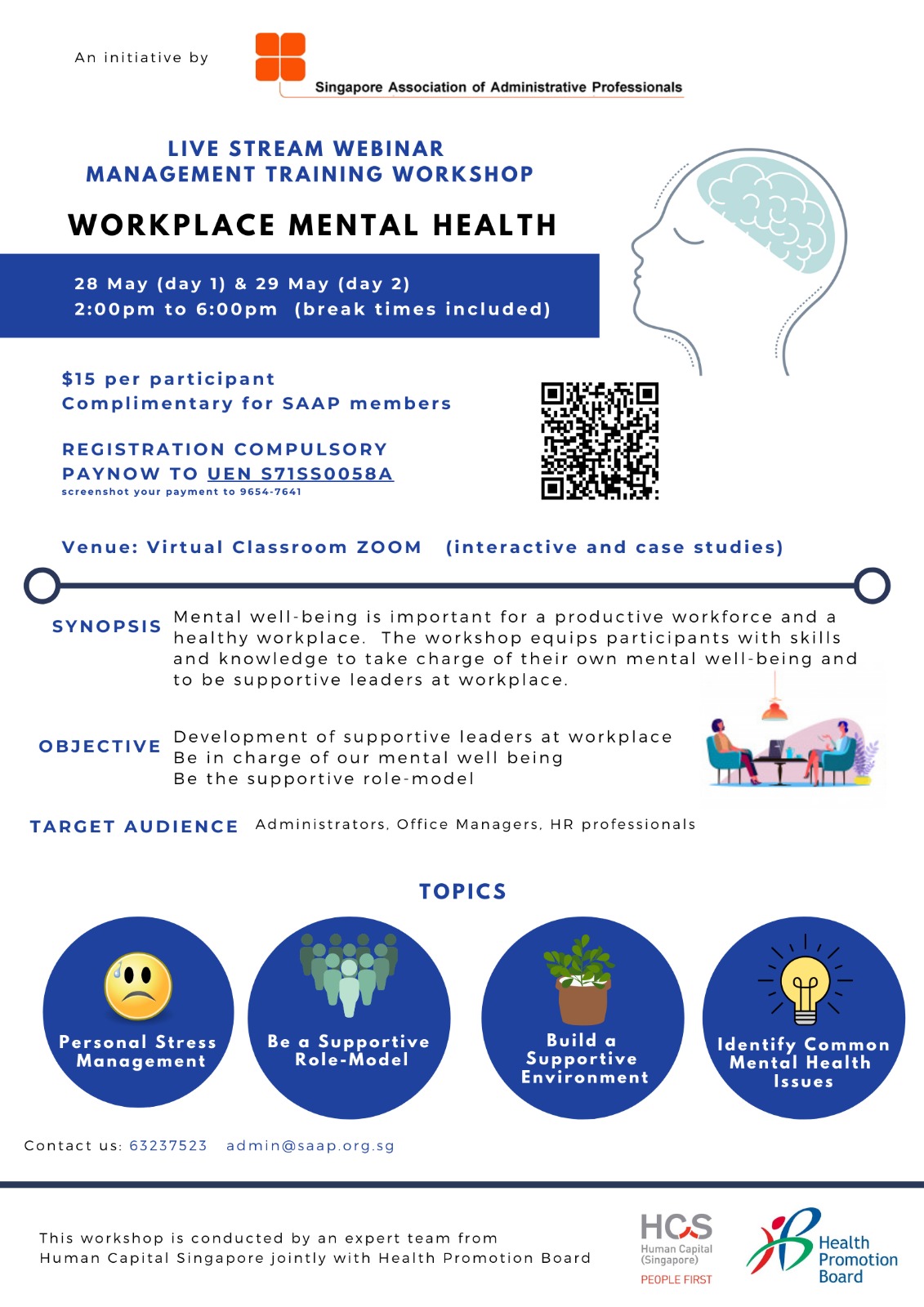 Live Stream Webinar by Zoom - Workplace Mental Health - 28 May and 29 May 2020 (2 pm to 6 pm)
Work is good for mental health but a negative environment can lead to physical and mental problems.
SAAP is initiating a two (2) half days interactive live stream webinar of Workplace Mental Health with case studies.
We are encouraging Administrative Professionals, HR Professionals, Managers to come together to learn the skills and knowledge to take charge of their mental well-being and to be supportive leaders at the workplace.
Complimentary for SAAP Members and registration is compulsory .
Download flyer and coach profile or contact our Secretariat at 63237523 for more details.
---